Merrick and RedBarn 30-36 inch long beef pizzle sticks
Well-known American brands Merrick Pet Care and RedBarn Pet Products have a zest in every category of dog treats, and bully sticks are not exception in this respect. Extra long bull pizzles that measure 30 and 36 inches will satisfy chewing needs of large breed aggressive chewer for a good while and provide him with high quality protein, when doing great teeth cleaning job at the same time. Medium-sized dogs will enjoy this bully chew as well, and you can ration the treat off for them by cutting it in a few pieces.
Supreme quality American made beef pizzle dog chew in the biggest size available. This wholesome treat contains over 80% protein to benefit your dog's diet in addition to being plenty of fun while chewing.
"So far our home is damage-free thanks to these bully sticks. Our dog will try to chew anything in her path. Since we purchased these bully sticks, she has been hooked. Despite rather strong smell, these treats are long lasting and worth the price...."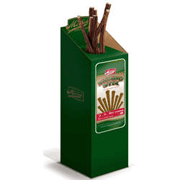 100% digestible low in fat long lasting dog chew from bull penis. These bully sticks are light smoked for the smoky taste that dogs love. Made in the USA.
"If you have a power chewer like mine, this bully stick is the only one on market that will occupy them for a while. My dog will keep chewing till the end, loves the flavor, and will beg for them..."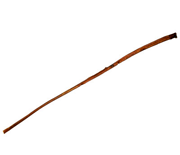 On those rainy days when your dog is stuck inside, chase away his boredom with this giant bully stick from RedBarn! 36 inches of the 100% American bull stick will keep your pet busy and stimulate his brain activity. And no worries about diet and weight - Redbarn pizzle sticks are extremely lean, they contain only 29 calories per inch.