RedBarn Bully Rings, Beef Pretzels, Pizzle Bar-bells
In addition to the Bully Sticks line composed of regular, braided and steer sticks, RedBarn offers Bully Bonanza dog chew line. This is the same great tasting bully and steer sticks, but made in the shape of rings, barbells and pretzels! Great toys for interactive play and delicious treats maintaining dogs dental health in one!
Natural beef muscle is smoked, shaped into a ring and roasted. The result is a highly palatable chew toy for small and medium sized dogs. This nutritious snack is a source of protein, amino acids, vitamins, minerals and glucosamine for your dog.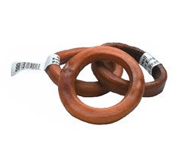 Steer stick is twisted and knotted to form a funny barbell shape. 100% digestible dog chew made in USA. These mini barbells are the best for smaller dogs. Chewing on the steer stick scrapes away plaque, control tartar buildup, and massages gums. This keeps teeth whiter and reduces the risk of dental problems with dogs.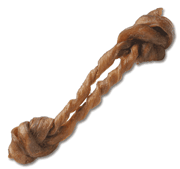 True Chews bully sticks in the shape of pretzels! Healthy satisfying dog chew that freashens breath and cleans teeth. All dogs love to chew, and this top quality bull pizzle pretzel will for sure be one of your dog's favourite treats!